About Pregnancy and Postnatal Yoga
A unique type of yoga especially for pregnant and postnatal mothers. Taught by a mother of four who has developed her approach over 10 years.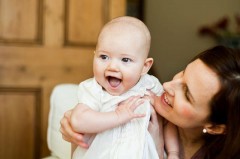 After experiencing the amazing confidence and physiological benefits yoga gave me in my first pregnancy and birth, I trained in teach pregnancy yoga during my second pregnancy. My second son was born within minutes and with very little discomfort, too. I decided I must share the tools of yoga with other pregnant mums, so starting teaching in London shortly afterwards.
Since then, I have shared my knowledge of yoga with many women, enabling them to have an enjoyable pregnancy and to feel some control over the kind of birth that they have. Women with no exercise or practise of yoga in their lives and those who are experienced yoginis will benefit from my Pregnancy yoga.
I have worked extensively with physiotherapists, osteopaths, chiropractors and obstetricians to develop my practice and knowledge of specific pregnancy and postnatal conditions. This allows me to cater for every woman's needs in my small groups.
After the birth of my third child, I trained to teach postnatal yoga with the Sitaram and British Wheel of Yoga in London. My training is unique in that I integrate babies and young children of all ages into my groups. I can also accommodate women during subsequent pregnancies who wish to bring their older baby or toddler. Women who attend these groups find the postnatal support and advice invaluable and develop life-long friends.
I currently teach most of the time in the esteemed Birthcare Birthing Unit in Auckland, New Zealand but am happy to come to you when I am in London.
Also, for busy mums with little ones asleep at home, sometimes one-to-one lessons at your home, at a time that suits you works best.